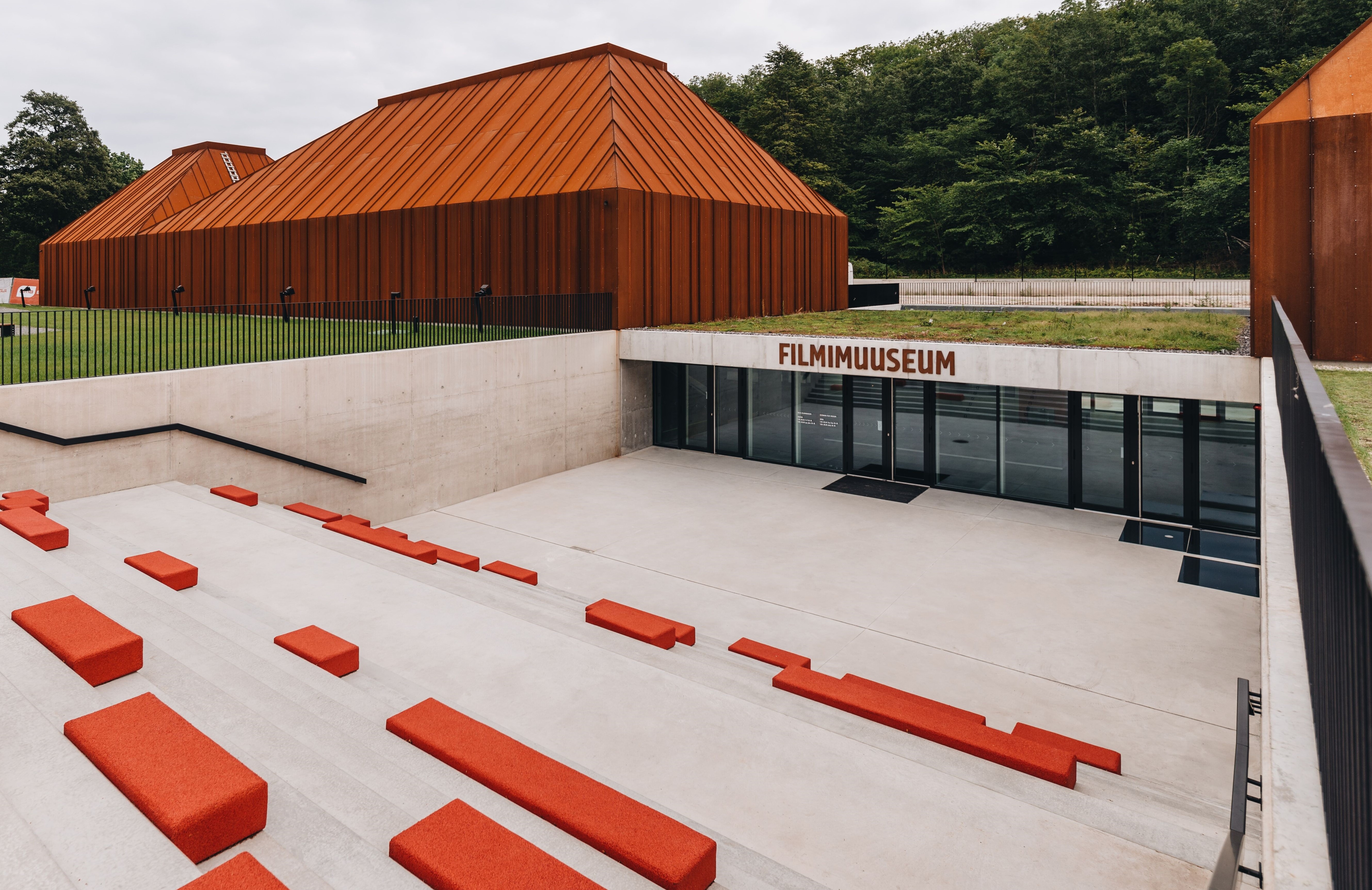 The Estonian Film Museum was founded in the autumn of 2006, with the goal of documenting the history of Estonian film. The Film Museum is still in development, with the following items in its collections: costumes used on screen, props, photographs related to the Estonian film history, screenplays, documents, souvenirs, publications and cinema equipment. The largest amount of material is related to the legendary film studio Tallinnfilm.

In addition to collecting and preservation, the film museum is involved in introducing the art of filmmaking with the help of themed exhibitions and events. On the 100th anniversary of Estonian film in 2012, the first exhibition of local film history was opened at Maarjamäe Palace: "HERE WE ARE! The First Century of Estonian Film".
The Film Museum will now have its own building in the park of Maarjamäe Palace. The new building was officially opened in 4th of October 2017, with the exhibition "TAKE ONE".

While walking on the "red carpet" that leads through the palace park to the Film Museum, you will feel like a movie star. The avenue of film and playful artworks along the way will lead visitors through the story of local cinema. This is an introduction to the exhibition, which looks at the history of Estonian film and the world behind the scenes. You are invited to take a closer look at the secret world of moving pictures, and are also given an opportunity to assume the role of a filmmaker.

An important part of the building is the 210-seat cinema and conference hall for film screenings and grand events. Special film events provide visitors with the opportunity to see historical and silent films.

In addition to being able to visit the museum and cinema, the café serves a range of goodies and the museum shop stocks a selection of souvenirs. Let the transition from the mesmerising world of film to the everyday be as painless as possible!
Architectural design of the Estonian Film Museum by BOA OÜ and Innopolis Insenerid OÜ, interior by Ville Lausmäe.