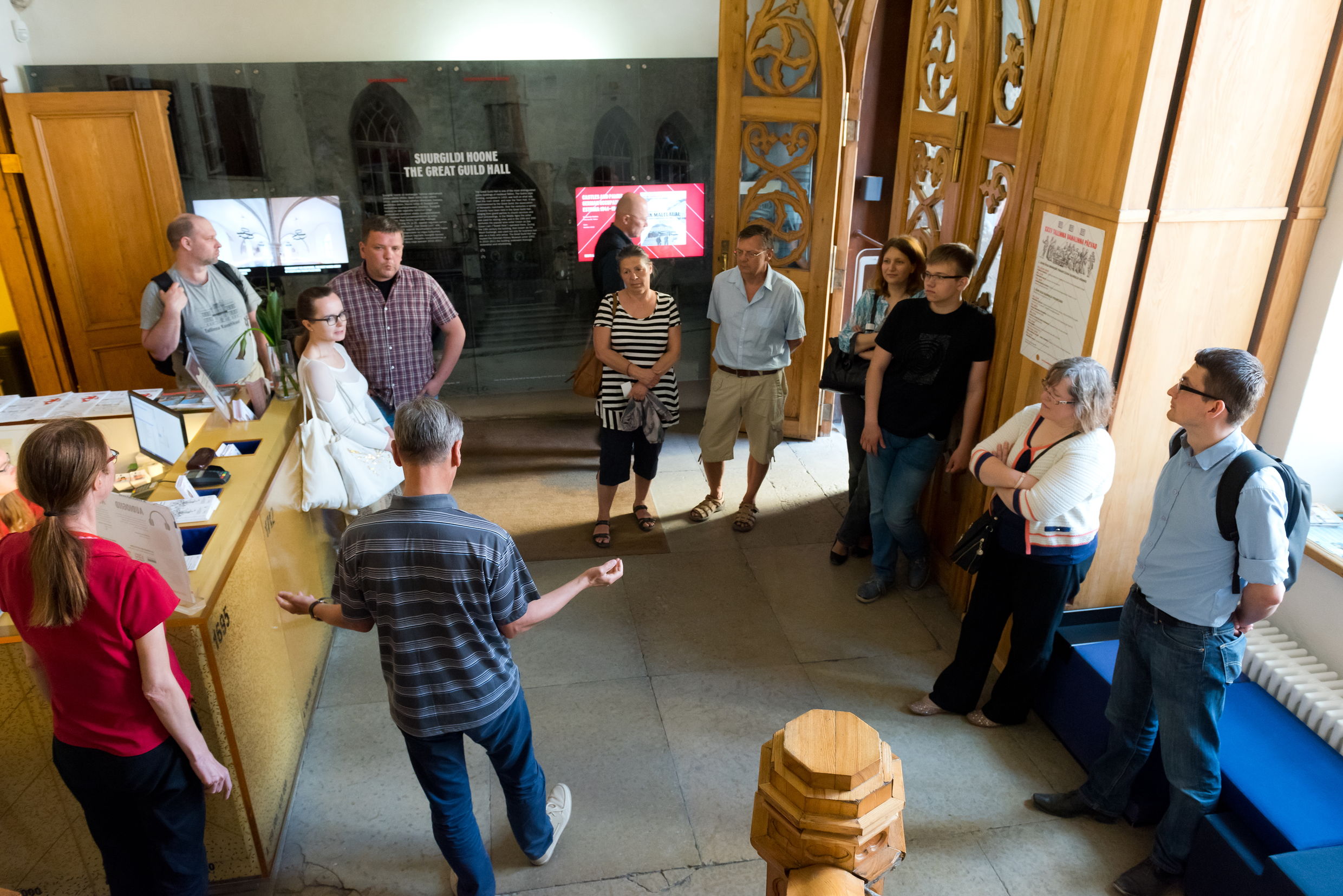 In Great Guild Hall you can participate in guided tours in exhibition "Spirit of survival.11 000 years of Estonian History". Guided tour lasts approximately 1,5 hours.

Guided tour in Russian language: 30 euros

Guided tour in English, Finnish or German language: 45 euros

Admission will be added to the price of the guided tour!
Group admission (per person): 4 euros

Guided tours have to be pre-ordered at least 5 days in advance.

To order a guided tour please fill in the ordering form below.